Green Fields Nursery School true to it's name is a home away from home where an imaginative & colourful ambience is provided to nurture the carefree young saplings till they blossom. An all round education is imparted in a fun filled environment where teaching and learning are carried out in an interactive manner in an atmosphere of love and care.
The children are exposed to a wide spectrum of experiences bringing about amazing changes in them while broadening their horizon and developing their intellect. Value based ecucation plays a pivotal role in education at GFNS wherein social, moral and spiritual values are taught keeping in mind India's rich cultural heritage and traditions.
Please click on the images to view each album. We have shown a lot of good quality snaps from our events which take a few moment to download.
2021-22
Independence Day
India is celebrating its 75th Independence Day. Prime Minister Narendra Modiji has announced "Azadi Ka Amrit Mahotsav", a period to rejoice freedom we experience everyday. Kids at GFNS also enthusiastically participated in activities and performed songs, speeches, poems in the assembly to mark the occasion. Preps and nurserians did activities like origami peacock making, finger printing dolphin, drawing of the national flag and symbol activity.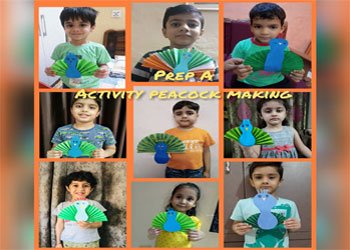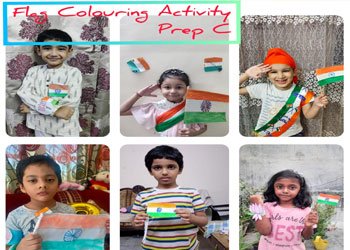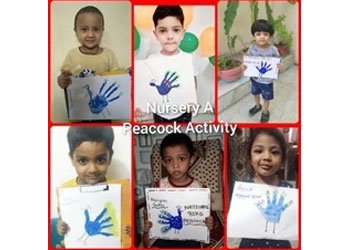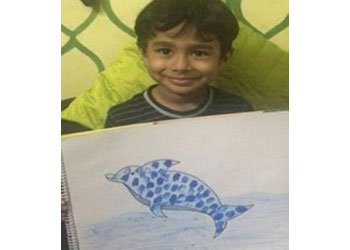 Rakshabandhan
August is full of festivities. After Independence Day follows Rakshabandhan , a festival to celebrate the bond of love between brothers and sisters . Kids made beautiful paper rakhis and decorated it with mirrors, beads etc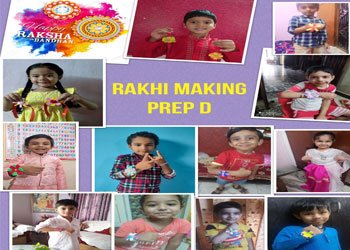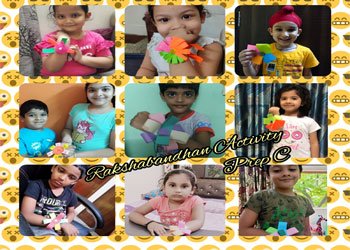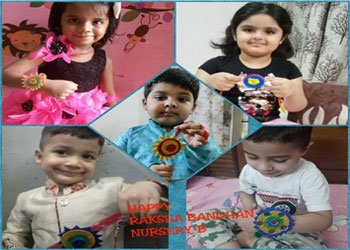 Onam
Onam is the annual rice harvest festival of Kerala. They also made beautiful rangolis with flowers and worship King Bali. Flower rangolis made by kids was a new experience for the little hands.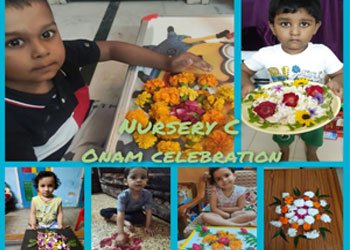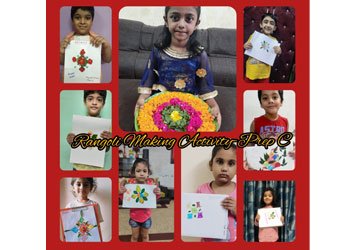 Janmashtami
The birth of Lord Krishna is celebrated as Janmashtami. Every child is an incarnation of Kanha, and to mark this occasion every year we celebrate Janmashtami. This year kids celebrated Shree Krishna's birthday with making of matka and mukut. The kids also dressed in beautiful traditional attire to celebrate Janmashtami.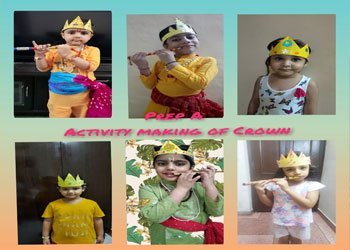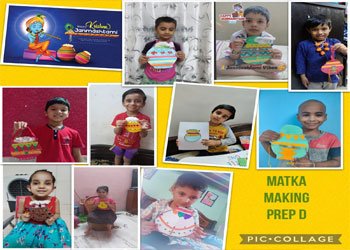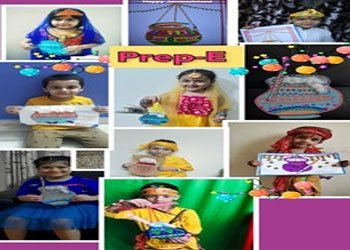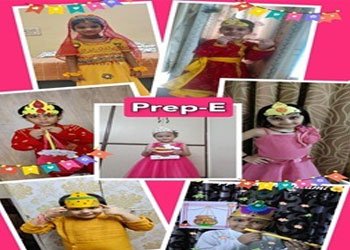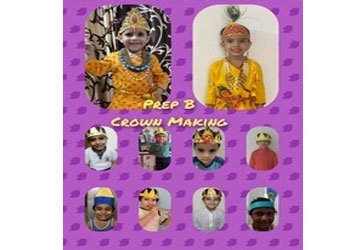 Stem Activity
Stem activities are always delightful for kids. Nursey performed a stem activity of sprouting of seeds. In this activity kids soaked seeds of chick pea, green grams split and studied the changes in the seeds after soaking of water. Along with these activities kids also coloured citrus fruits and made collages of fruits.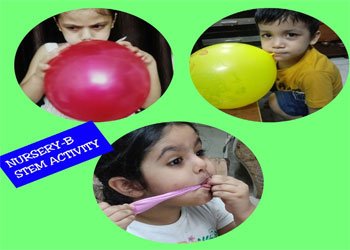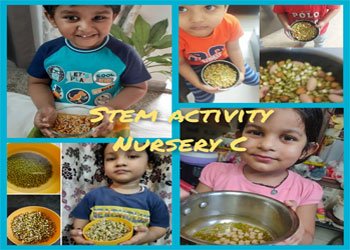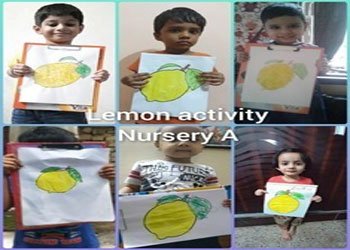 Hindi Recitation Competition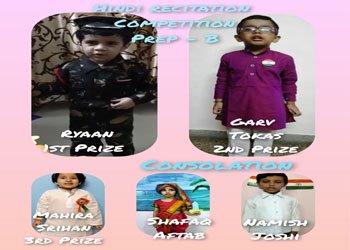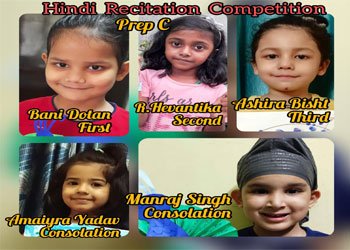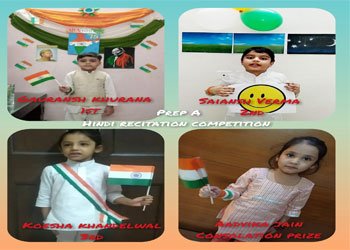 Mango Festival
Mango festival is celebrated in the National Capital every year at the onset of the summer season. Mango is called the King of fruits and children enjoy savouring this delicious fruit. As part of the Mango festival celebrations, a Mango making competition was organized at GFNS for the children. It was mesmerizing to see that children gave their creative best to make wonderful drawing of mangoes. Also, a paper tearing and pasting activity was conducted wherein children made mangoes by tearing and pasting of paper.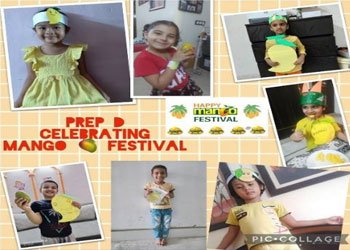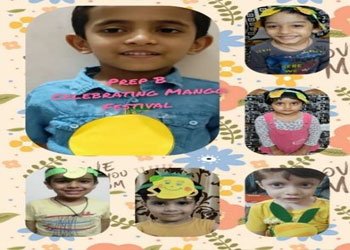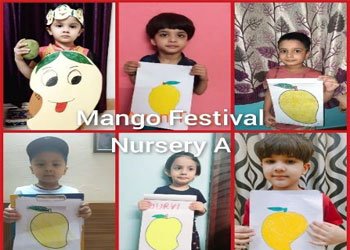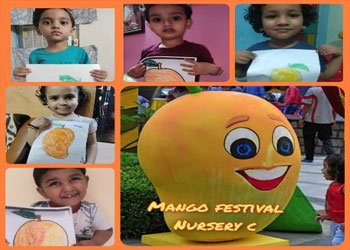 Rainy Season Activity
The month of July marked the onset of the rainy season. The Monsoons brought in pleasant weather, thundering and heavy downpour. We at GFNS celebrated the rainy season with a cloud making activity which saw very enthusiastic participation by all the children. The children made beautiful clouds with the help of cotton and chart paper.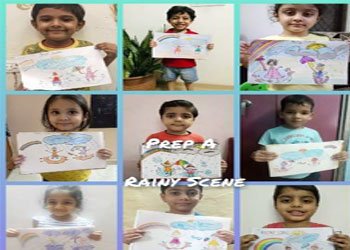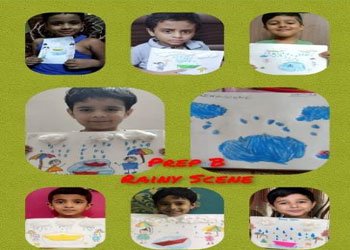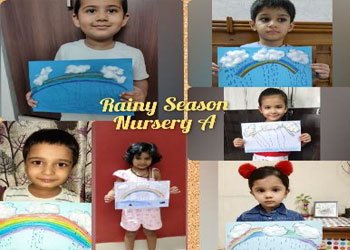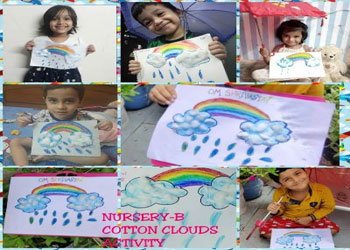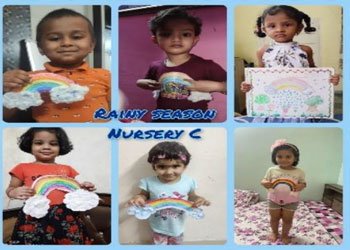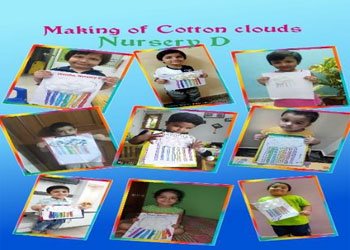 Sandwich Making Activity
GFNS organized an interesting activity to hone culinary skills of children in preparing simple dishes. Children were taught how to prepare a simple sandwich with bread and vegetables.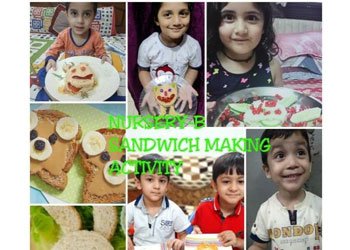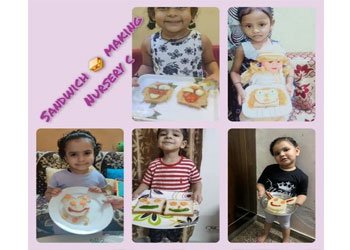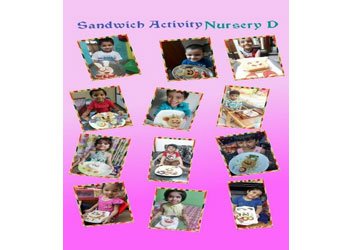 Cleanliness Week
GFNS observed Cleanliness Week from 12 Jul 21 to 16 Jul 21. Children were told about the various good habits like washing hands, wearing clean clothes and importance of good health and hygiene. Children participated in a series of activities related to cleanliness and hygiene. Hygiene day was observed on 15 July 21 wherein a demonstration on proper washing of hands and use of hand sanitizer was given.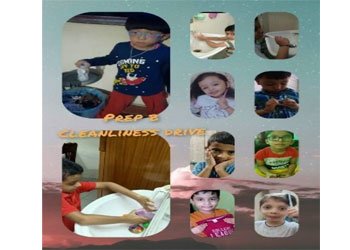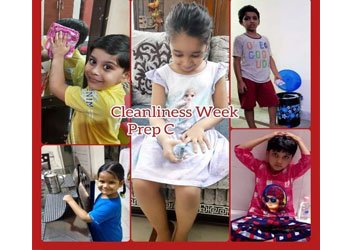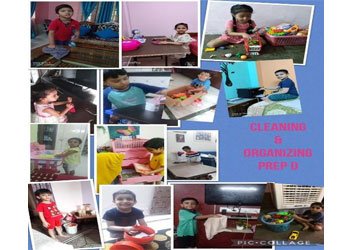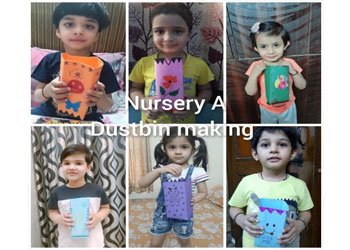 Eid Celebrations
The festival of Eid was celebrated with great pomp and show by the children. Children were dressed in various attractive attires and enjoyed the Eid celebrations. A Moon and Star making activity was also organized to commemorate the occasion.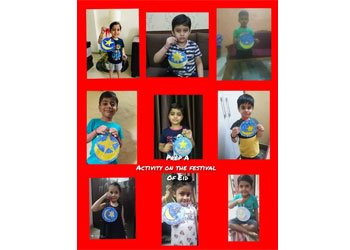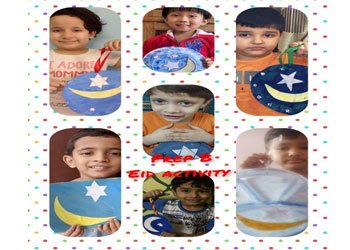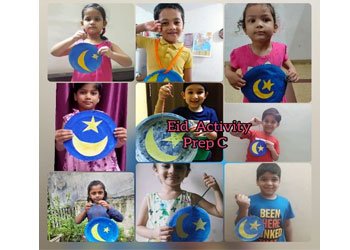 Tearing and Pasting Competition by Prep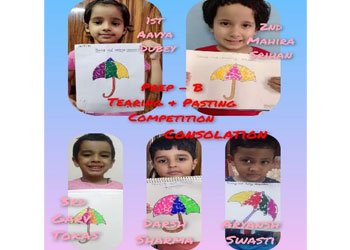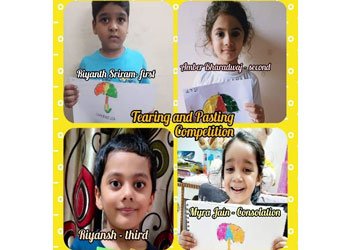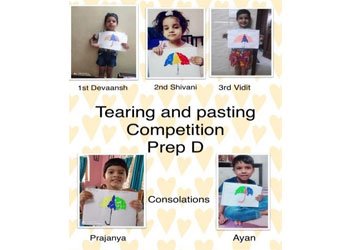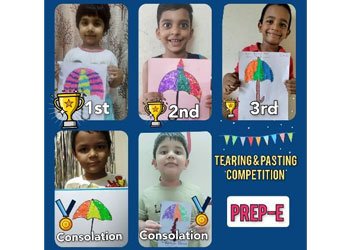 Environment Week
The nursey class of GFNS observed the environment week from 7th -11th June . Various activities were designed to make the students aware of the significance of the environment in their lives, like - : Say no to plastic, making of carry bags with newspaper, tearing and pasting etc. Nurserians made head gear to spread the awareness of-" Save the Water."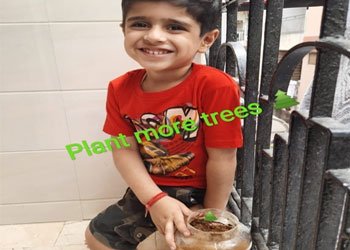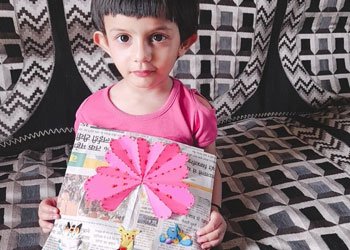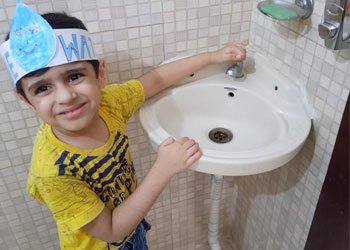 Art/Craft
The summers were welcomed with under water Jellyfish craft activity and sunglasses as well as lemonade making.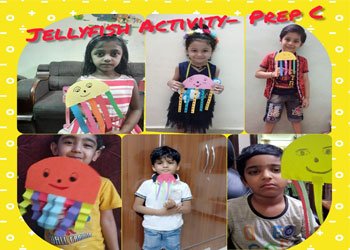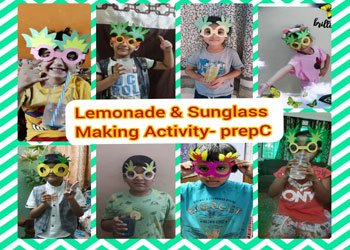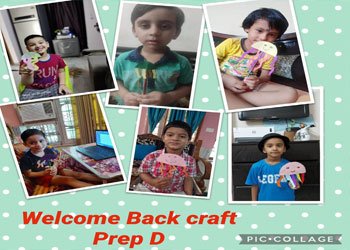 Reading Day
National Reading Day was observed on 19th June. Students rejoiced with the Tambola game, a new discovery for them. Picture reading was also a part of the reading celebration, which enhanced their communication skills.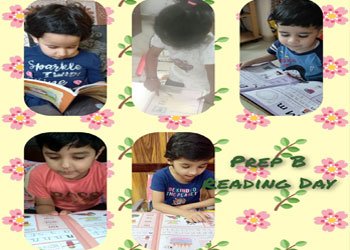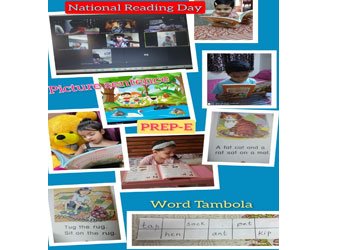 Yoga Day
GFNS observed International Yoga Day on 21st June. Students performed Yoga and also rejoiced making clay model of asanas.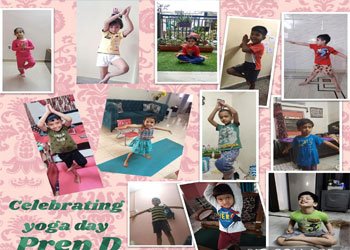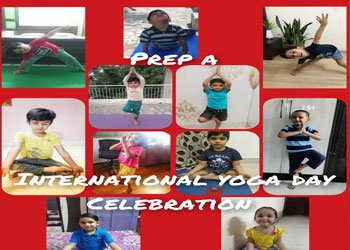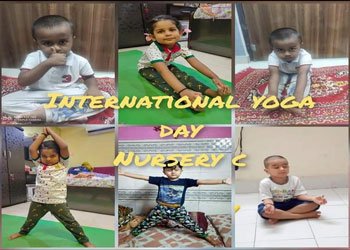 Father's Day Celebration
Father's Day was celebrated at GFNS on a virtual platform. The students made cards and lemonade to show their selfless love and care for their doting father.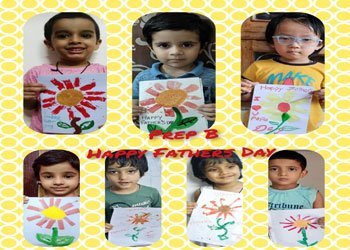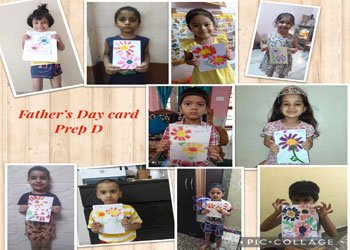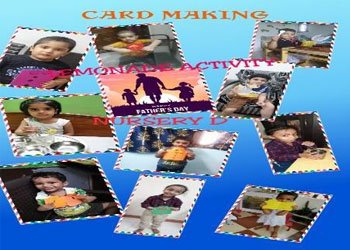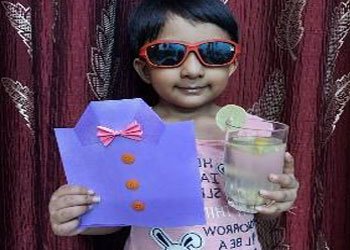 Stem Activity
Stem activities make learning fun and easy to understand for the kids. This month kids learnt – melting of ice (transformation of solid to liquid) and liquid can change its shape. The nursery kids learnt to make Lemonade .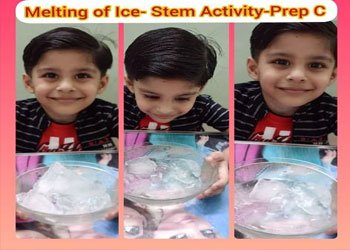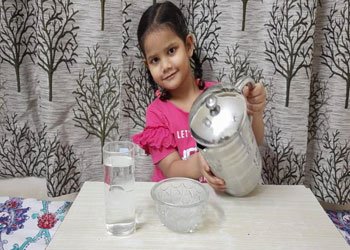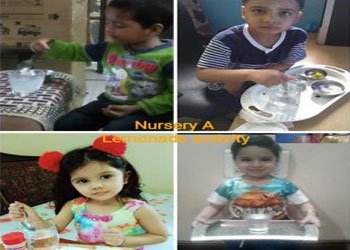 Commencement of New Academic Session 2021-2022
The new academic session started from 05 Apr 21. In view of the present COVID situation, the School continued with online classes for the new session. It was wonderful to welcome the new batch of children into the folds of GFNS.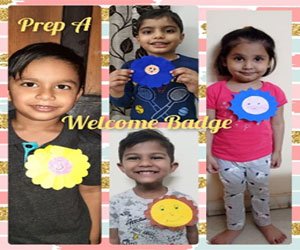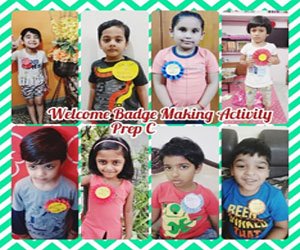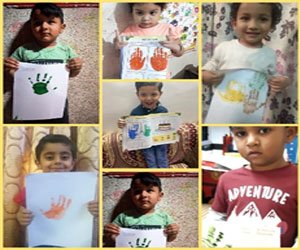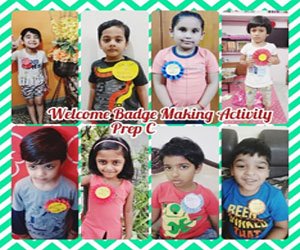 Earth Week Celebrations
Earth week was celebrated with great enthusiasm from 19 Apr to 23 Apr 2021. Important aspects of save the earth, save water, save trees were highlighted to the children. Various activities related to nature and its conservation were organized during the week. Children were explained the importance of contributing towards preserving precious natural resources.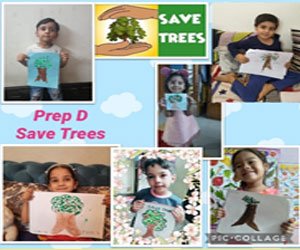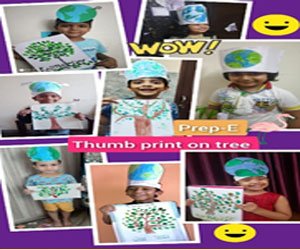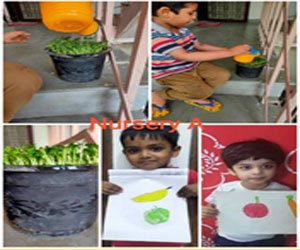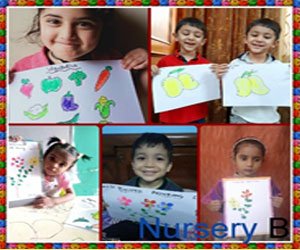 Baisakhi Celebrations
GFNS children celebrated Baisakhi Festival with great pomp and show. Children were briefed on the relevance of Baisakhi festival. Also, a Dhol colouring activity was conducted for the children.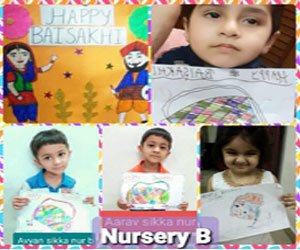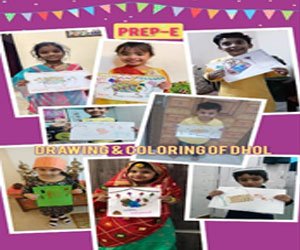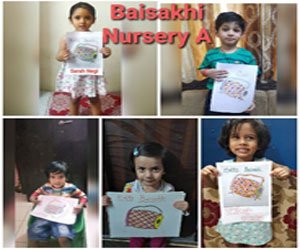 Enrichment and Wellness Classes
With the termination of online classes due to the present circumstances, it was decided to conduct enrichment and wellness classes for rejuvenation and motivation of the children. Various interesting activities, fun games, storytelling, brain boosting exercises, science experiments were organized by Nursery and Prep classes.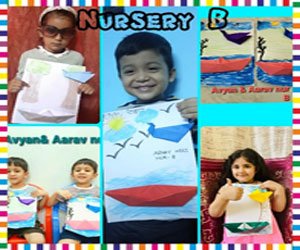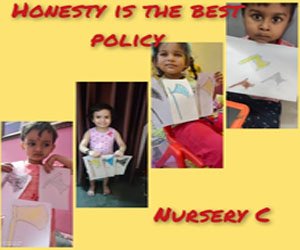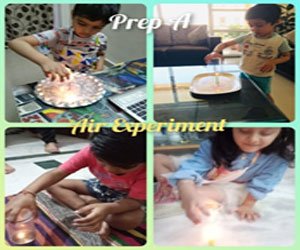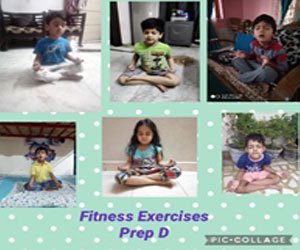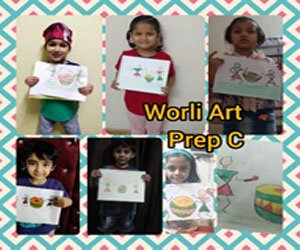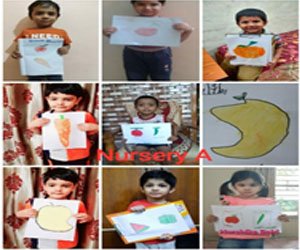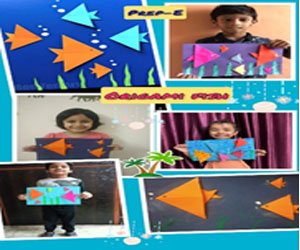 Mother's Day Celebrations
The children celebrated Mother's Day on 07 May 21. A card making activity was organized and the children took keen participation in the activity.