Green Fields Nursery School true to it's name is a home away from home where an imaginative & colourful ambience is provided to nurture the carefree young saplings till they blossom. An all round education is imparted in a fun filled environment where teaching and learning are carried out in an interactive manner in an atmosphere of love and care.
The children are exposed to a wide spectrum of experiences bringing about amazing changes in them while broadening their horizon and developing their intellect. Value based ecucation plays a pivotal role in education at GFNS wherein social, moral and spiritual values are taught keeping in mind India's rich cultural heritage and traditions.
Please click on the images to view each album. We have shown a lot of good quality snaps from our events which take a few moment to download.
2022-23
Independence Day
India celebrates its independence day on 15th august every year. Independence Day reminds us of all the sacrifices that were made by our freedom fighters to make India free from British rule. Therefore, GFNS organised Independence Day celebration for the students of Prep and Nursery.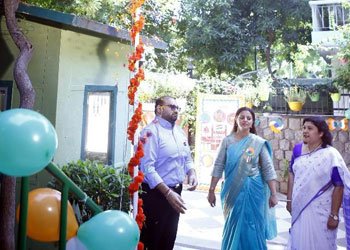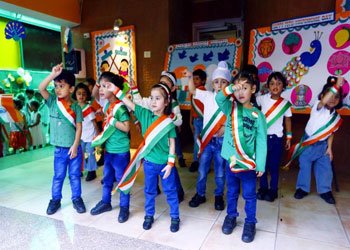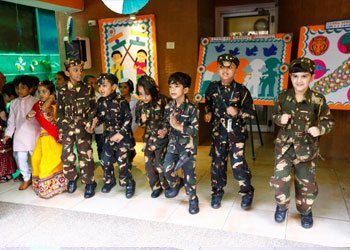 Raksha Bandhan
India's festivals reflect the country's rich Cultural multiplicity. Breaking the monotones of daily routine. These festivals brings with them a wave of excitement happiness, and hope even in the most difficult time. On this auspicious occasion of Raksha Bandhan, GFNS School organised function and activities to make students understand the true essence of this festival and the sacred relation of brother and sister.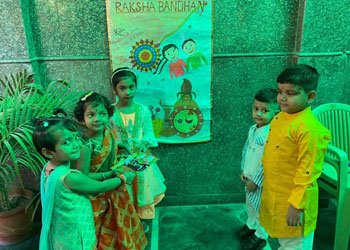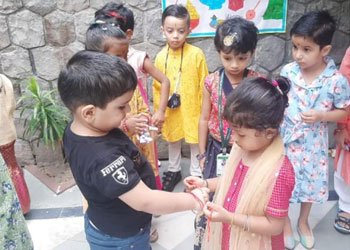 Janmashtami
Janmashtami, the birth of Lord Krishna was celebrated with great spectacle and festivity by the tiny tots of GFNS Nursery and Prep students .Dressed as Radha Krishna children gave a traditional touch to the entire celebration. There was a Handi hanging at the centre of the courtyard and the cute Radha Krishna pairs dance around them to the beat of Janmashtami songs filling the air with joy and festive spirit.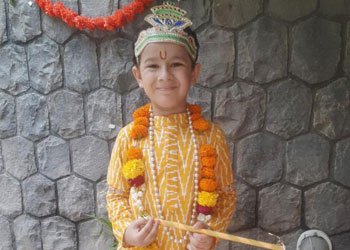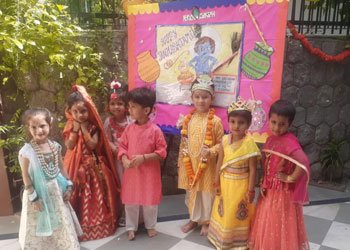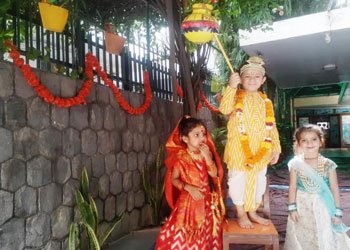 Ganesh Chaturthi
Ganesh Chaturthi is celebrated to the birth of Lord Ganesha. Ganesha who is considered to be superior to all Gods is also widely worshipped as a God of wisdom. On this auspicious occasion of Ganesh Chaturthi GFNS organised a special assembly along with an activity to make the children understand the importance of festivals in our life.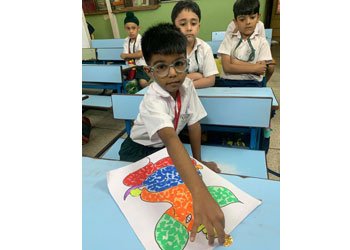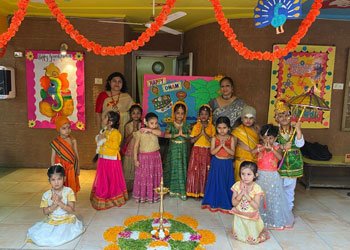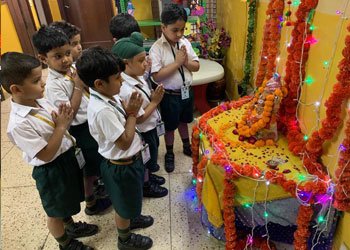 STEM Activity
STEM is an acronym for Science, Technology, Engineering and Maths. STEM is important not only for the creative growth of children, but also valuable for boosting problem solving and communication skills. Therefore GFNS organised STEM activates for Nursery and Prep.
For example……
Sweet lime in water (Prep)
Working of catapult (Prep)
Blow the balloon (Nursery)
Mixing of colour blue and yellow makes the colour green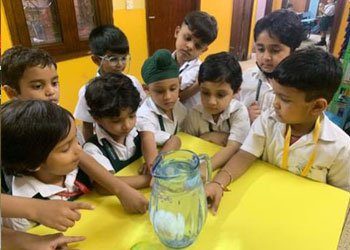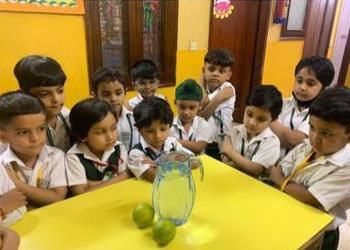 Competition of the month
Competition is one of the academic activities that give students creative room to express what they feel. Our school has set the benchmark for conducting activities in such a way that the students not only enjoy but also learn a great deal from it .Few competitions of this month that held are:
Recitation competition (Prep)
Clay moulding competition (Prep)
Umbrella race(Nursery)
Flag colouring(Nursery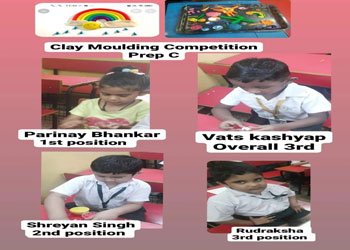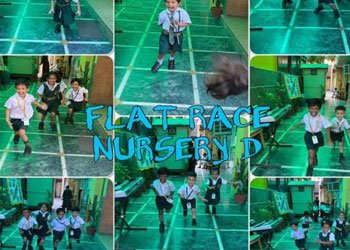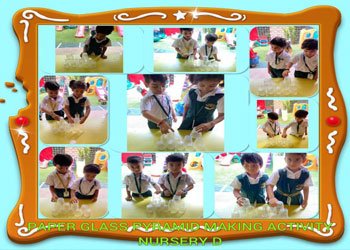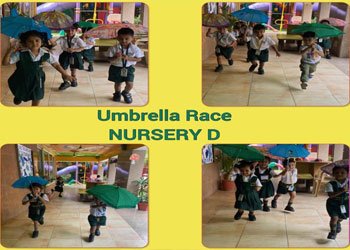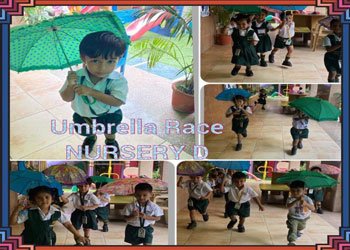 Playing with Shape
Triangle and square was used to make houses by the nursery sections. Triangle shapped fish was also made with the guidance of the teachers. They enjoyed it with a learning. They learnt the concept of joining shapes and relate it to the real life situations.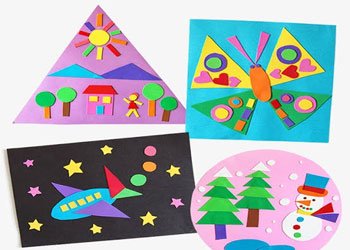 Colour day
Green colour day was observed in this month. The blackboard, the bulletin board and the display tables was full of green cut outs and real life objects. Children were able to visualize the colour everywhere. The flower activity with green capsicum printing made their learning complete.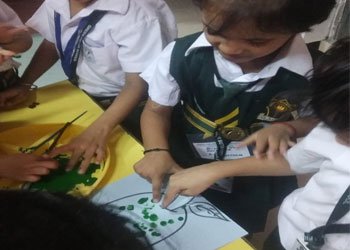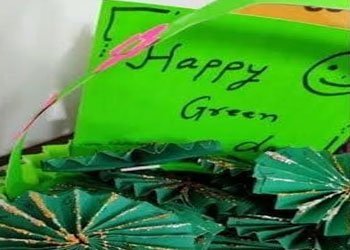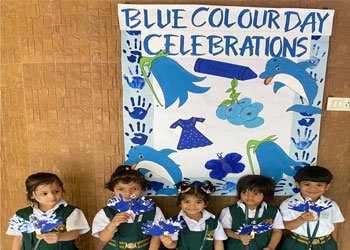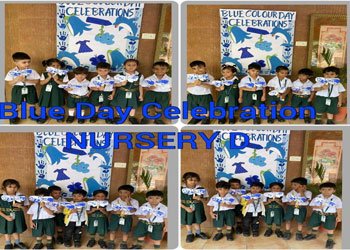 Monsoon Mania
To observe the monsoon season at Green Fields Nursery School activities were designed , like the nursery made clouds with cotton balls. Frog making with finger printing, mushroom red painting as well as finger printing and corn paper balls pasting activity was done by the Prep.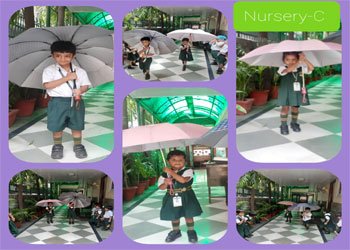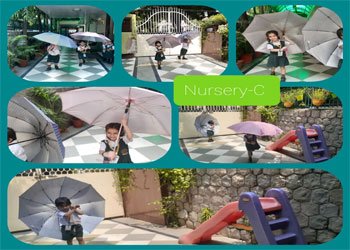 Cleanliness Week
Green Fields Nursery School observed the Cleanliness week from 18th to 22nd of the month. Assembly programmes were dedicated to the theme. Every day a teacher assigned would display the facts related to cleanliness to make the kids aware of the cleanliness habits and reasons for the same. Activity like cotton pasting on teeth was done too. In craft preps made the dustbin. Health and hygiene Day was observed to mark the significance of the week. The best neatly dressed students were awarded.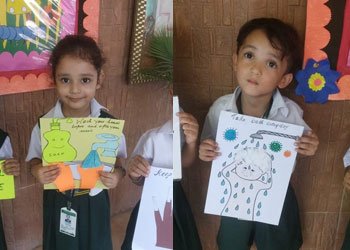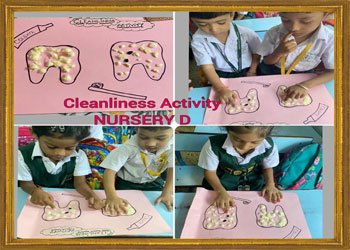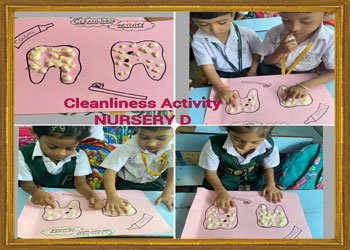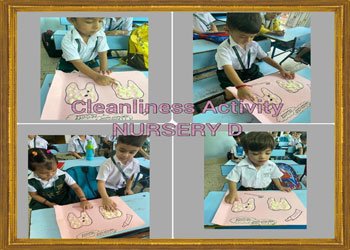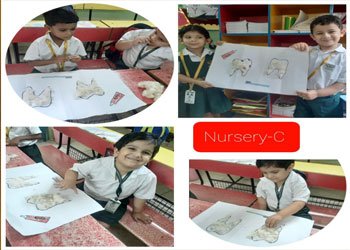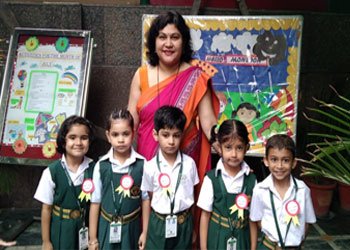 Steam Activity
In nursery the colour pink was discovered with mixing of red and white colour. The kids were happy to play with colour and discover a new happening. Likewise in prep "Rain creation" was done. The formation of clouds was shown with shaving foam, water and colours. It was an interesting session for the kids. Flower Craft - Dissection of the flower was done in the art files.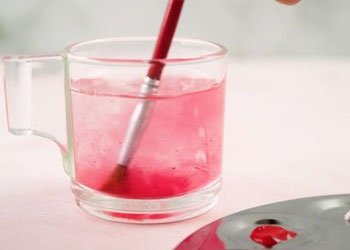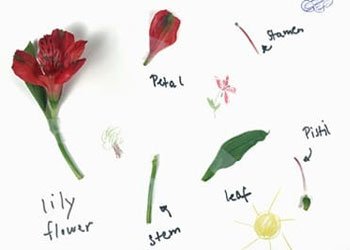 Non Fire Cooking
Bhelpuri making was done to make them understand the importance of food and enjoy the skills of cooking.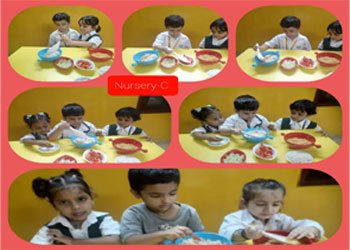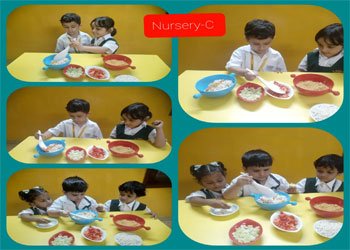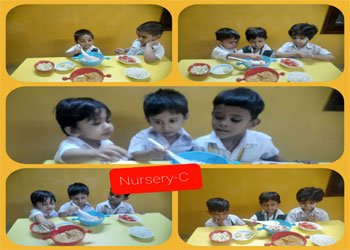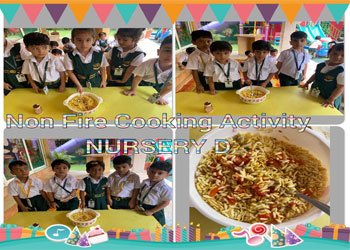 Competition of the month
Tearing and pasting Competition was held in Nursery. Clay moulding competition was held in Prep.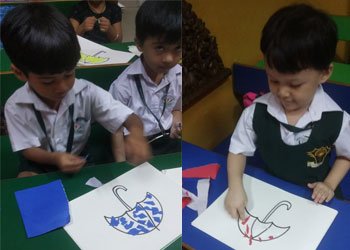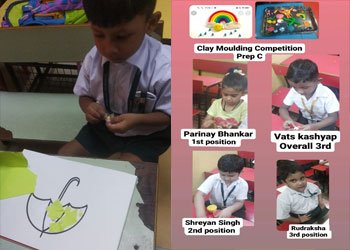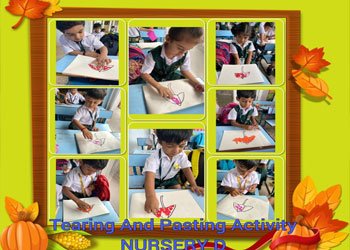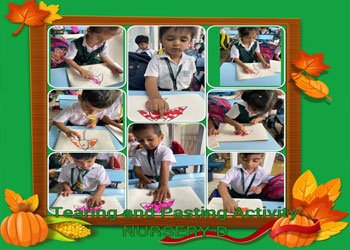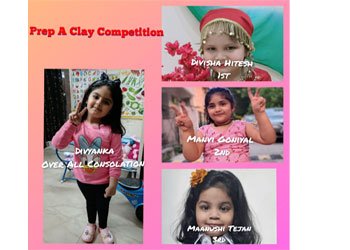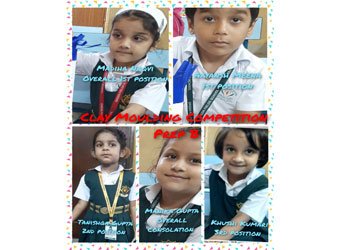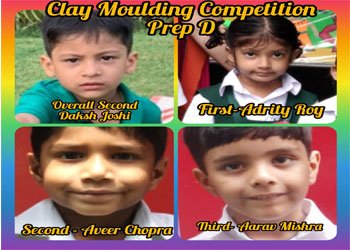 Happiness Curriculum
A special curriculum has been added in the syllabus of both nursery and prep to ensure a happy development of the kids Every week 2 period are dedicated to two types of activities like yoga or Simon says .Every fortnightly the activities change accordingly.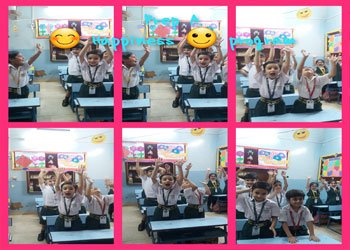 Non fire cooking – Lemonade
In this tormented summer, it gets essential to refresh andplenish our body with some cool liquid refreshment to beat theheat. To introduce our little one to such delicious drink, GFNSorganised a Lemonade Activity for the student of class Nurseryand Prep .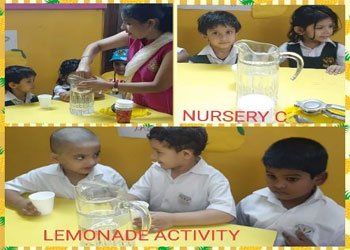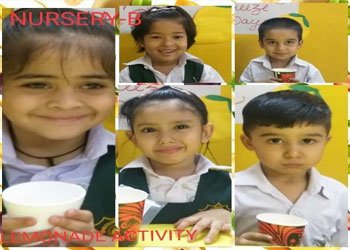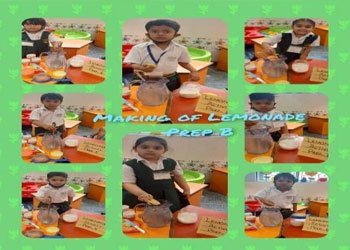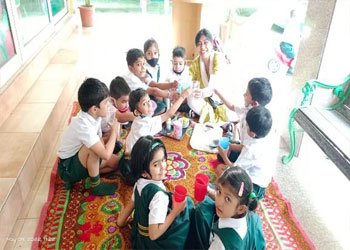 Summer Activity
Green Fields Nursery School organised various summer activitiesto energizing and challenge the little one, who had to enhancetheir thinking ability to complete these activities such as Fanfolding, Tearing and Pasting on watermelon and Mango etc.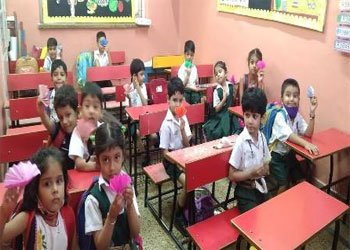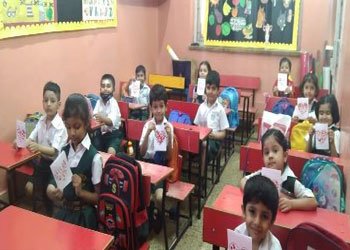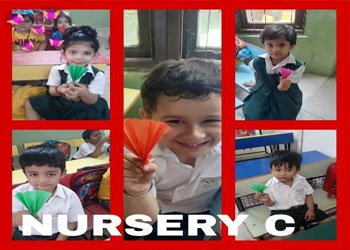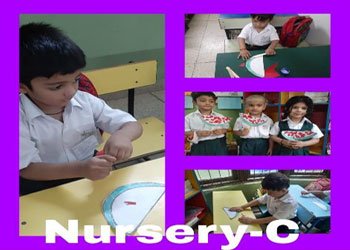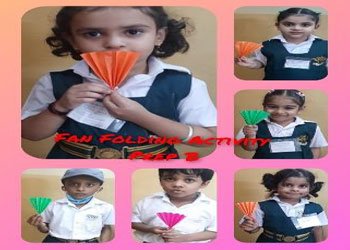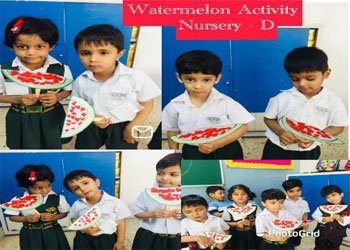 Stem Activity
STEM stands for Science, Technology, Engineering and Math and activities involving these fields have a huge impact on kids. Even the simplest activities provide numerous opportunities for kids to learn and explore STEM. Therefore, GFNS organised a melting of ice activity for the student of class Prep and Marie Gold crushing activity and Bubble activity for Nursery.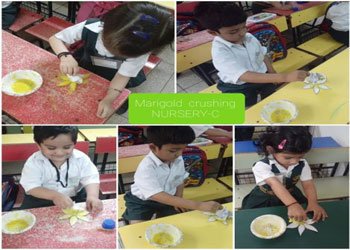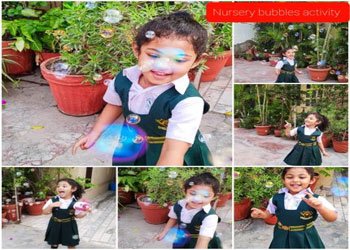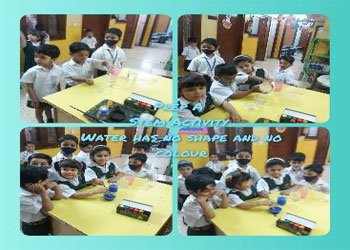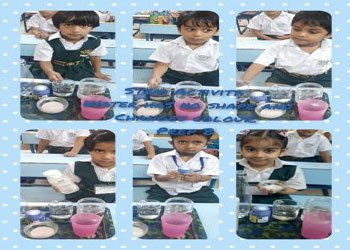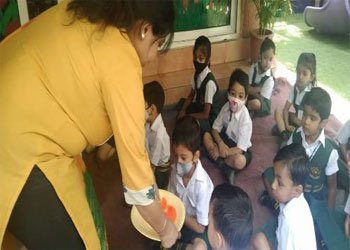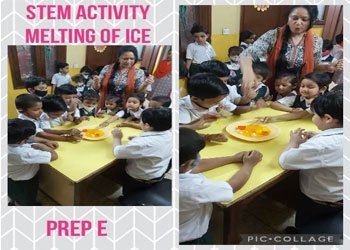 Rabindra Jayanti
Rabindra Jayanti is an annually celebrated cultural festival, the birth anniversary of the Bengal poet, scholar novelist, humanist, philosopher RabindranathTagor. Therefore the school also pays tribute to this great legend by holding a function.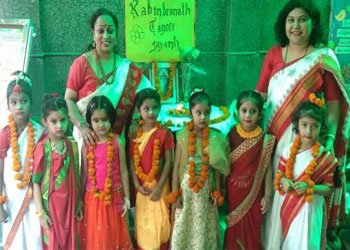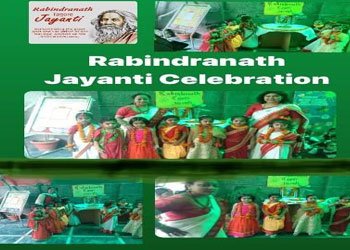 Mother's Day Celebrations
"When you look into your mothers eyes, you know that is the purest love you can find on this earth. Mother's love is the purest form of love in this world, and she is the greatest blessing for a child by God. Therefore, GFNS organised Mother's day celebration for the students of Prep and Nursery.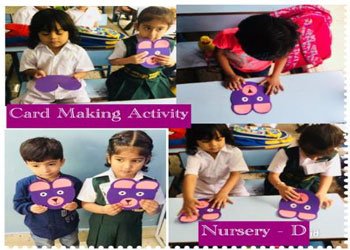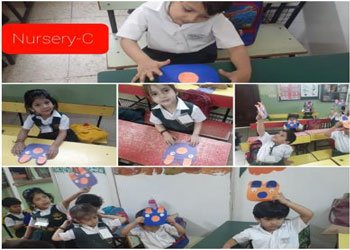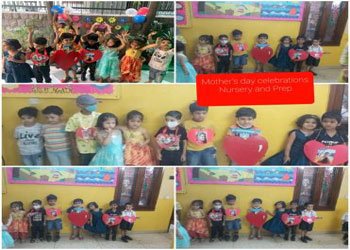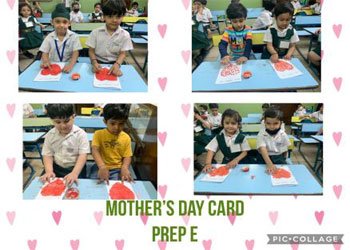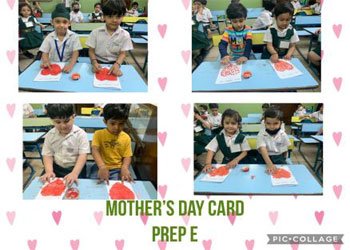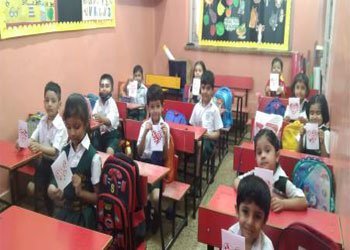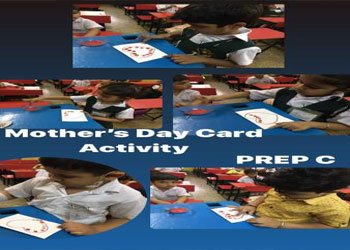 Earth Day Celebrations
Earth day is an annual event on April 22 to demonstrate support for environmental protection. The first thing kids needs to understand is that we only have one Earth and its our job to make sure it stays clean and healthy.Therefore GFNS teachers talk about all the different aspects of Earth (from 19th to 22nd celebrating Earth week) like
Monday - Importance of Trees
Tuesday - 4 R's. - Reduce, Reuse, Recycle, Refuse
Wednesday - Save Water
Thursday - Save Electricity
Friday - Say no Pollution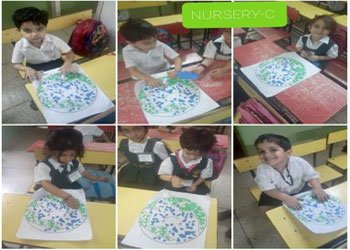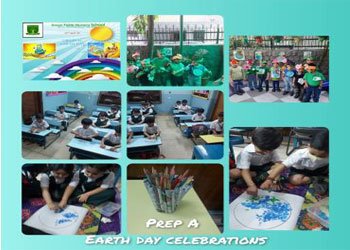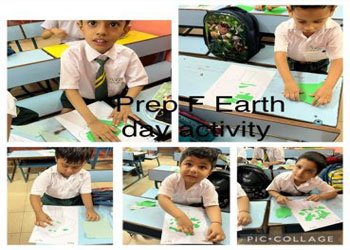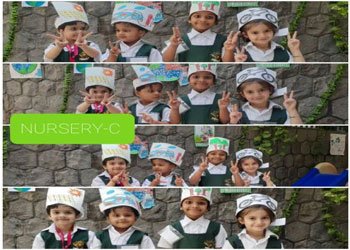 Competition
Competition for the month of May: Tearing and pasting of class Prep.