The month of August is very special for all Indians. Youngsters who are the driving force of the country should know the importance of the month.
Raksha Making
Raksha Bandhan is a special occasion celebrated to strengthen the bond of love between a brother and sister. To commemorate this festival a "Rakhi Making Activity" was organized on 31st August. Children make beautiful rakhis and were happy to showcase it to their friends.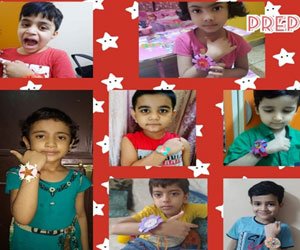 Patriotic Fervour Week
GFNS observed "Patriotic Fervour Week" from 10.08.20 – 14.08.20. Teachers spoke about the importance of the Independence Day. Many Power Point Presentations and videos, created by the teachers were shown to the children. Children were apprised of the National Symbols and National Leaders. Children made the tiger headgear, did fork printing in Lotus and drew and coloured the National Flag. Children were dressed up in one of the colours of National Flag and sang & danced on various patriotic songs. We are delighted to reinforce our commitment towards our country India.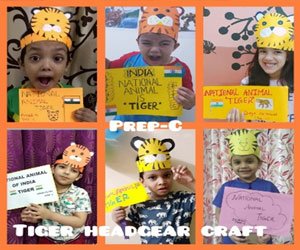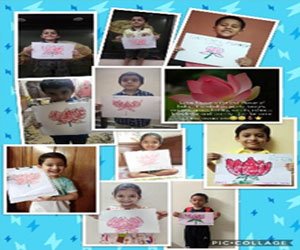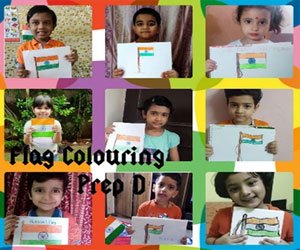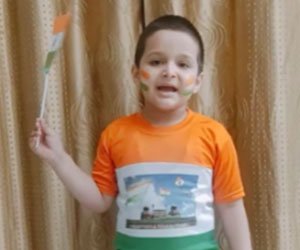 Janamashtami Celebration
Interesting story sessions were taken by the teachers to tell the various incidents from the life of Lord Krishna. Children were dressed as Radha and Krishna to celebrate the festival. Children made flute from the newspaper and decorated it. Children prayed to Lord Krishna and danced on his bhajans.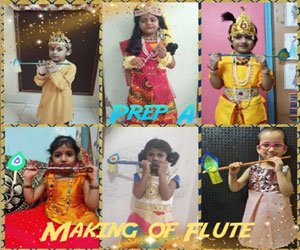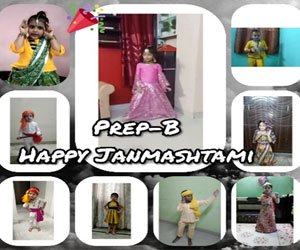 Ganesh Chaturthi
Children were told why Lord Ganesha has elephant head through the colourful and beautiful videos made by the teachers. Children were also told the importance of the festival and how it is celebrated. Children made drawing of Lord Ganesha using different shapes, did tearing and pasting in Lord Ganesha's picture and also made idols of Ganesha with colourful clay.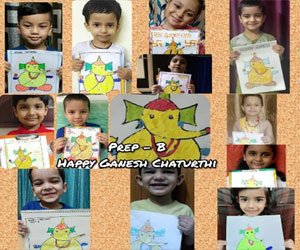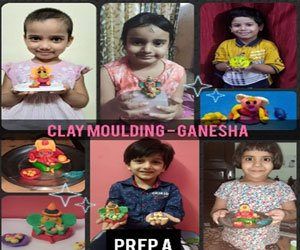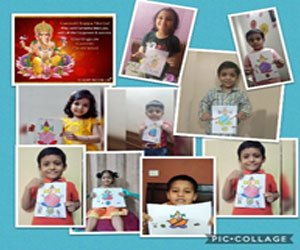 Unity in Diversity – Fancy Dress Competition on Attires of Different States of India
Children were dressed in attires of different states and also spoke about the state. They made the whole activity very interesting and participated whole heartedly. It was a celebration about India where gaiety and culture blends.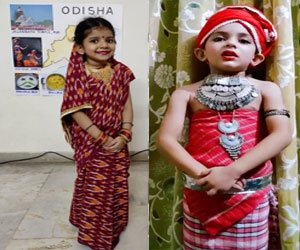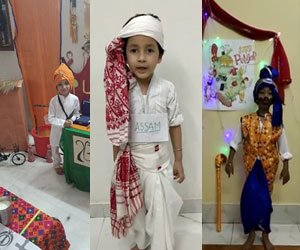 Fruits and vegetables Awareness
Children were made aware of the names and importance of different Vegetables and Fruits. They did bottle cap printing to make Grapes as a fruit activity and Lady Finger Printing as a vegetable activity.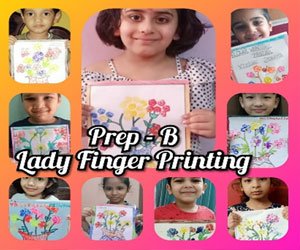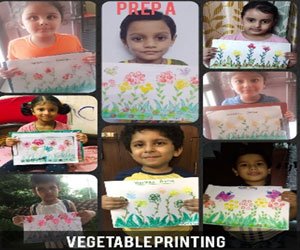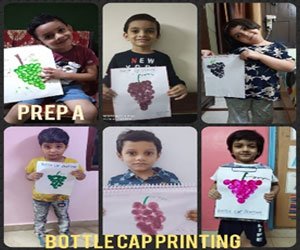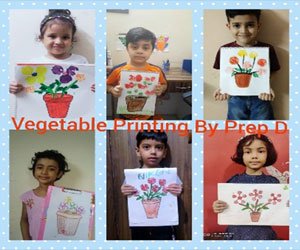 Onam Celebration
Children were updated about Onam festival – why and how it is celebrated by showing a colourful Power Point Presentation made by the teachers. Children were also shown the flower rangoli prepared by the teachers. Children also made Rangoli and kept alive the spirit of Onam.